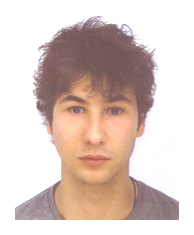 Marko Pacak
Independent Software Engineer
Berlin, Germany
info@markopacak.com
Welcome,
I am an independent software engineer based in Berlin, Germany.
I have experience securing large-scale financial applications against penetration attacks. Also, I have designed and implemented the security system for a private bank listed in the SIX Swiss Exchange.
I work mainly with python java and kotlin.
In the least years I also developed some c / c++ modules for the iot and embedded industry.
My office is located in Impact Hub / Berlin Kreuzberg. Reach out if you want to schedule a meeting or just have a coffee.
You can find my CV here.
---